Pricing for Project Success
The opportune time to build an effective project plan and budget is before contract award during proposal development.  Unfortunately, vendors facing high pressure to capture business may lower bid prices arbitrarily without understanding its associated impact on the project plan.  Consequently, their lower priced bid can greatly increase subsequent project execution risk upon contract award.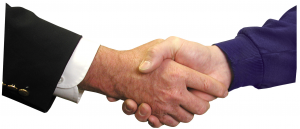 Proposal Price Modeling
We provide proposal development services and expertise that can help our clients improve their pricing strategy, build winning proposals, and build project plans that are executable.   An effective proposal pricing model is key to making intelligent tradeoffs on proposal bids.  Let Valerisys Consulting show you how to leverage your own data to increase the accuracy, effectiveness, and credibility of your proposal pricing and improve your overall business development processes and competitiveness.
Our principal has over fifteen years of experience developing winning proposals in the federal sector.  We offer analytical, consulting, and review services to strengthen our client's ability to win.   We can build customized proposal pricing models that are flexible and cost effective.  We help our clients add rigor, discipline, and risk management to their proposal pricing.
Proposal management and coordination
Proposal pricing model development (Cost plus, Time & Materials, Fixed Price)
Pricing Strategy
Pink/Red Team Review
'Black Hat' proposal development
Basis of Estimate Development
Basis of Estimate Review and Assessment
Independent Price Estimate/Assessment