Questions That Need Answers
Can the organization afford to commit to such a large capital investment?  Is the organization taking on too much risk?  Does the organization possess adequate capability to forecast capital resource requirements?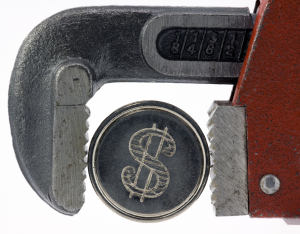 Successful organizations know that, sometimes, an outside voice is needed to help answer these questions.  Valerisys can act in the role of a 'non-advocate' to bring an outside perspective and assessment of capital projects, proposal pricing, and budgeting decisions.  The non-advocate role is especially valuable when the risk of 'buy-in' from both the buyer and the seller are very high.  Oftentimes, the buyer is already aware of a lack of funding or project risk.
Helping Clients Understand Investment Risk
We add value by helping our clients better understand the factors and issues that are contributing to funding or project risk.  Valerisys also offers consulting services to diagnose and assess and improve the effectiveness of forecasting processes that support capital investment decision making.
Non-advocate assessments of capital investment project
Acquisition/procurement decision process review
Review of capital investment forecasting processes
Proposal pricing assessment